Homes for the Holidays - North Park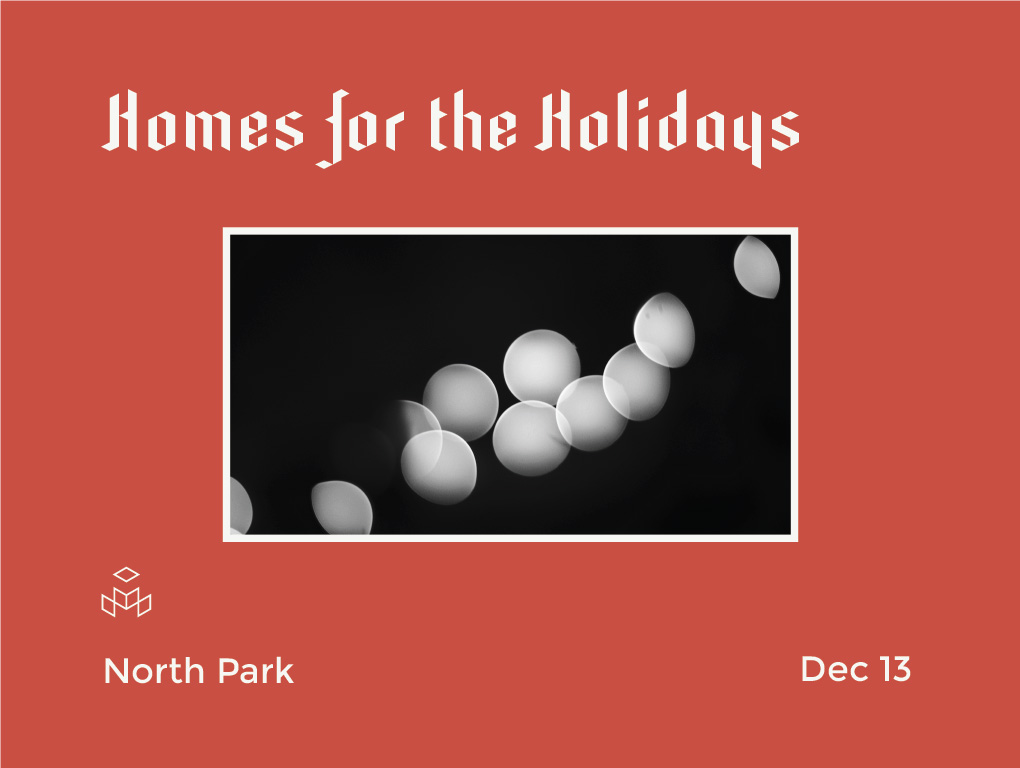 Host: Rachel Cross
Bring your Christmas Cheer!
Wear your favorite winter coat and join us for an outdoor holiday potluck dinner. The main course will be provided and you can sign up to bring something here.
Address: 2827 33rd Street / walk to the driveway to the left of the house to the back patio area.
Details: Sorry - not kid friendly :(